We offer a unique opportunity to discover this activity in the Southern Ardèche, early in the morning, on the river Chassezac, in its full splendour.
Switching from a stand up position on the flat stretches of the river to sitting/kneeling, in the rapids, over the course of a 6Km river descent. This activity brings it all together, sense of balance, manoeuvrability, fun and laughter.
Book online
Difficulty
Duration
Half a day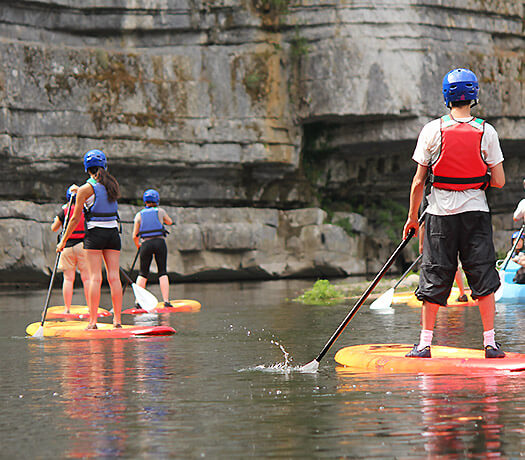 What to bring with you:
Sun protection (sun block, and clothing) sports shoes or closed shoes, eyewear cord.
What we provide:
Paddle board, helmet, paddle, watertight container, life jackets and shuttle bus for the return trip.
Prices
• Individual rate : 36€ per person
• *Group rate : 32€ per person
* : Group rate applies for 6 or more paying customers