Family caving
Family caving
Especially devised for families with young children (between 5 and 7 years) no narrow passages or abseiling on this excursion.
The aim is to become familiar with the wonderful world beneath our feet, in a fun way, with explanations adapted to the age group. Stalagmites, Stalactites and other formations will hold no more secrets for our young potholers.
Book online
Difficulty
Duration
Half a day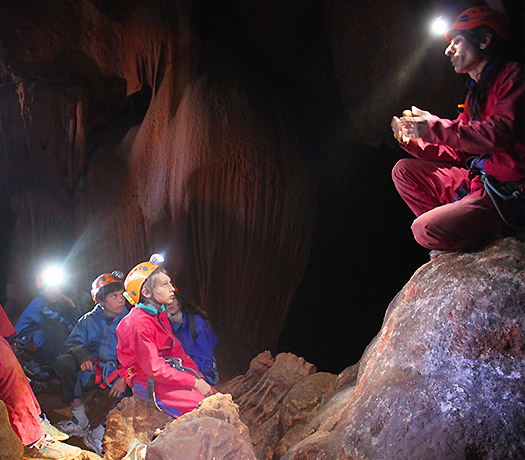 Important information
Reserved for groups with children between the ages of 5 to 7 years.
15 minute drive from the meeting point to the site for the activity (transport not included)
The most frequented cavern for this activity: la Cotepatiere, at the limit of the Gard and the Ardèche.
What to bring with you:
old warm clothes (the temperature varies between 12 and 14 degrees in the caverns) water, boots or sports shoes.
What we provide:
protective overalls, helmet and lamp, technical equipment.
Prices
• Individual rate : 34€ per person
• *Group rate : 30€ per person