Unaccompanied descent (rental)
Unaccompanied descent (rental)
Take a trip down through the Gorges of the Chassezac at your leisure, in a canoe or kayak and enjoy the calm and beauty of this natural wonder.
The descent takes a minimum of two hours over a distance of 7 Km, but of course there is no hurry you can take time out to swim, pick-nick or just relax on one of the many unspoilt beaches.

On arrival, a shuttle bus will be waiting to bring you back to your vehicle. A pick-up time will be agreed before setting off.

Many of our partners who provide accommodation also operate free shuttle busses; feel free to contact us or the reception where you are staying for further information on transport.
Book online
Difficulty
Duration
2H00
Half a day, full day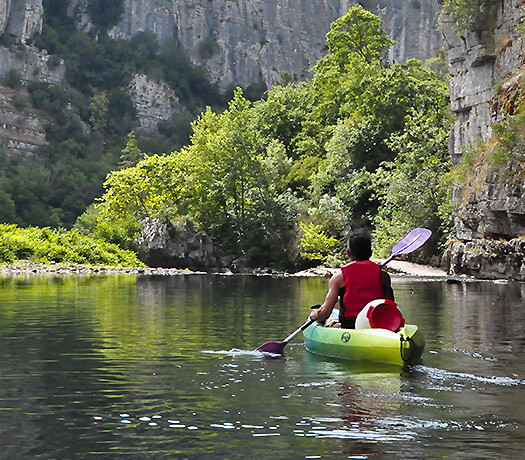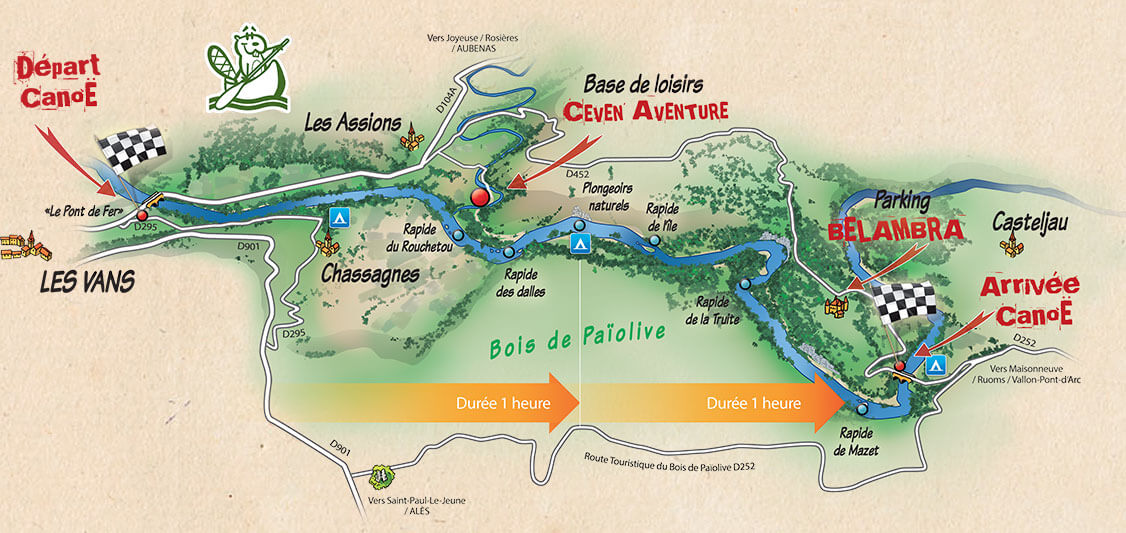 What to bring with you:
Protection solaire (chapeau, crème solaire, vêtements, …), chaussures de sports ou chaussures fermées, bouteille d'eau, cordon pour lunettes, pique-nique si besoin
What we provide:
Boat: Canoe 2 or 3-place or Kayak 1-place, double paddles, watertight container, life jackets and shuttle bus for the return trip.
Prices per Canoe 2 or 3 place-boat
• Individual rate : 18,50€ per person in a 2 seats'canoe
• *Group rate : 16,50€ per person in a 2 seats'canoe

With Ceven'Aventure, the third place in the canoe is free for children between the ages of 7 to 10.
Prices per Kayak 1 place
• Individual rate : 25€ per boat 1 seat
• *Group rate : 21€ per boat 1 seat